Astronaut Galaxy Light Projector
Astronaut Galaxy Light Projector
Explore the galaxy from the comfort of your home with this Astronaut Galaxy Light Projector. It will project the galaxy onto any of your walls, all in seven different colors, with the press of a button. The head of the Astronaut Galaxy Light Projector has a rotation of 180° and can be controlled remotely via its remote control. The cherry on top? You can set a timer for when you'd like it to turn itself off so you can fall asleep with your head in the stars. To clean, gently wipe dust off with a dry cloth and manipulate with care. USB power cable included. A timer allows the light to turn off automatically after 30 minutes or one hour. The Galaxy Astronaut Light Projector measures 8.9h x 4.75w x 4.45"d.
Designer

Louis Rodriguez

Size

8.9h x 4.75w x 4.45"d

Material

ABS, PC, PVC, TPE

Year of Design

2022

Origin

China

Age

Kids - 5 and up
If for any reason you are not satisfied with your purchase, you may return merchandise within 90 days for a refund in the form of original payment. Learn More.
$7.95 Flat standard shipping fee available. Learn More.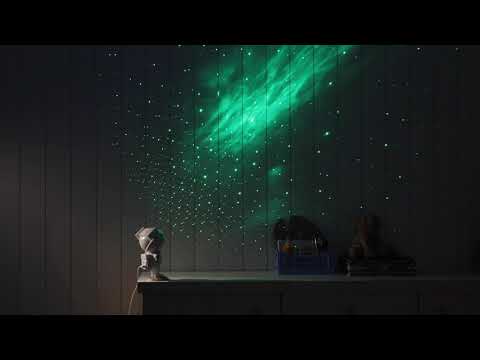 You will earn Rewards points.
Authenticity Guarantee
At MoMA Design Store, all of the designs we sell are curator-approved and authentic. We ensure the integrity of our products through research and by working closely with the designers. Our products embody the spirit of good design objects in MoMA's collection. Some of them are actual designs represented in the Museum's collection.
You Might Also Like
Recommendations
Recently Viewed