Axe Yamazaki Home Sewing Machine
Member discount applies, but other discounts do not apply.
Axe Yamazaki Home Sewing Machine
Member discount applies, but other discounts do not apply.
MoMA Exclusive: Built to be the perfect sewing machine for hobbyists, from beginners to anyone who's raising kids, the Axe Yamazaki was developed based on research conducted with over one hundred parents. Its compact profile—about the size of a standard glossy magazine—and minimalist features mean the Axe is simple to learn, easy to use and ideal for smaller spaces. Store it on your bookshelf, desk or end table and when you have a spare minute, simply pull off the needle cover, flip it over to create a handy stand for your smartphone, and start sewing. 

Features of the Axe Yamazaki Home Sewing Machine include:

Built by a revered Japanese manufacturer with over 70 years of experience producing sewing machines.

Delivers 5 types of stitches in 12 patterns.

Includes stick-on QR code that leads to videos assisting you with setup and instructions how to use the sewing machine. 

Compact size for easy storage.

Measures 10.45h x 11.6w x 4.55"d.
Designer

Hers Design

Size

10.45h x 11.6w x 4.55"d

Material

ABS, POM and PS Plastic, SPCC Metal, Aluminum Die Casting

Year of Design

2019

Origin

China
If for any reason you are not satisfied with your purchase, you may return merchandise within 90 days for a refund in the form of original payment. Learn More.
$7.95 Flat standard shipping fee available. Learn More.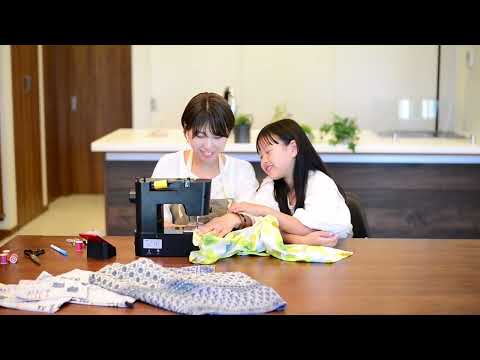 You will earn Rewards points.
Why We Chose This
As far as household tools go, the sewing machine is one of the most quintessential everyday useful objects in modern history. The Museum has a history of acquiring sewing machines for its collection, the oldest being the BF model 562457, a 1934 design by Emilio Cerri that was manufactured in Italy. Others include the sculptural Mirella, a 1956 design by Marcello Nizzoli, and the Swiss-engineered Elna Lotus from 1965.
Authenticity Guarantee
At MoMA Design Store, all of the designs we sell are curator-approved and authentic. We ensure the integrity of our products through research and by working closely with the designers. Our products embody the spirit of good design objects in MoMA's collection. Some of them are actual designs represented in the Museum's collection.
You Might Also Like
Recommendations
Recently Viewed