BALMUDA Portable LED Lantern
Member and other discounts do not apply.
BALMUDA Portable LED Lantern
Member and other discounts do not apply.
An elegant, portable light source that will quickly become your versatile companion for most indoor and outdoor activities, the lightweight BALMUDA LED Lantern features three levels of light that can add ambiance to any scenario. Candle setting creates a relaxing glow for social gatherings. Amber functions as a bedside night light, and Warm White is useful for reading in the dark, outdoor activities and evening walks. 

Features of the BALMUDA LED Lantern include:

Light source is hidden in the top of the lantern to keep it from shining directly in your eyes.

Rechargeable via included AC adapter.

Six-hour charging time provides 3–50 hours of usage depending on light settings.

Provides up to 195 lumens of brightness.

IP54 dust and water resistance.

3.6V/2,000 mAh Ni-MH rechargeable battery is rechargeable up to 500 times.

Made of PVC, plastic and steel.

Weighs 1.4 lbs.

Measures 9.8h x 4" diam.
Size

9.8h x 4" diam.

Material

PVC, Plastic, Steel

Origin

China
If for any reason you are not satisfied with your purchase, you may return merchandise within 90 days for a refund in the form of original payment. Learn More.
$7.95 Flat standard shipping fee available. Learn More.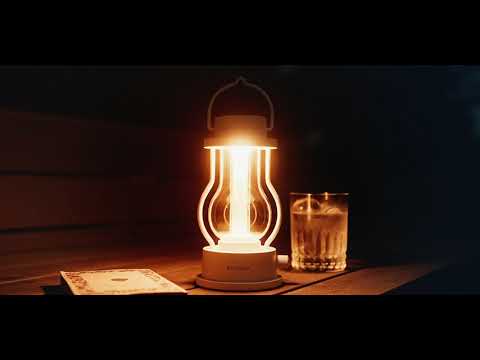 Authenticity Guarantee
At MoMA Design Store, all of the designs we sell are curator-approved and authentic. We ensure the integrity of our products through research and by working closely with the designers. Our products embody the spirit of good design objects in MoMA's collection. Some of them are actual designs represented in the Museum's collection.
You Might Also Like
Recommendations
Recently Viewed