An elegant way to care for your favorite candles, this two-piece set includes a wick trimmer and candle snuffer. The wick trimmer cuts your wicks more cleanly than an ordinary pair of scissors. Trimming the wicks on your candles give them a longer burn time and a brighter flame. (When a candle wick is too long, it emits black soot into the air.) The candle snuffer gently and safely extinguishes flames, eliminating the problem of flying hot wax, and the smoke, soot and odor caused by a smoldering wick when it is blown out. The tools are beautifully geometric, bringing a stylish air to your candle rituals. Conceived by Icelandic designer Thorunn Arnadottir, this Candle Care Set is made from black poly-coated stainless steel. Candles not included. The box measures 1.4h x 7.4w x 4"d.
Designer

Thorunn Arnadottir

Size

Box:1.4h x 7.4w x 4"d

Material

Black Polycoated Stainless Steel

Year of Design

2019

Origin

China
If for any reason you are not satisfied with your purchase, you may return merchandise within 90 days for a refund in the form of original payment. Learn More.
$7.95 Flat standard shipping fee available. Learn More.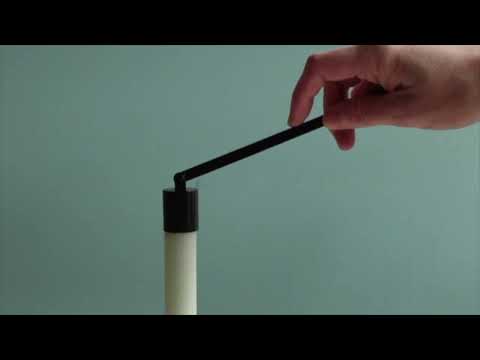 You will earn Rewards points.
Authenticity Guarantee
At MoMA Design Store, all of the designs we sell are curator-approved and authentic. We ensure the integrity of our products through research and by working closely with the designers. Our products embody the spirit of good design objects in MoMA's collection. Some of them are actual designs represented in the Museum's collection.
You Might Also Like
Recommendations
Recently Viewed