Cirrus No. 3 Steamer & Iron
Cirrus No. 3 Steamer & Iron
Made for people who don't want to deal with ironing boards, the Cirrus No. 3 Steamer & Iron is a hybrid design that removes wrinkles from your clothes with its steamer function and presses with its built-in ironing plate. 

Features of the Cirrus No. 3 Steamer & Iron include:

The steam is also useful for killing odor-causing bacteria, and eliminating allergens such as pollen and dust mites. 

Steaming also prolongs the wearability of clothes between dry cleanings, for a more sustainable approach to clothing care.

Built-in ironing plate for pressing.

Compact size makes it perfect for travel.

The curved shape and textured surface enhances the friction between the mouthpiece and fabric for more efficient steaming.

Powered by standard plug-in.

Made from plastic and metal.

Measures 9.8l x 6w x 4"d.
Designer

Martin Lingner and Frej Lewenhaupt

Size

9.8l x 6w x 4"d

Material

Plastic and metal

Year of Design

2021

Origin

China
This item is final sale and non-returnable.
$7.95 Flat standard shipping fee available. Learn More.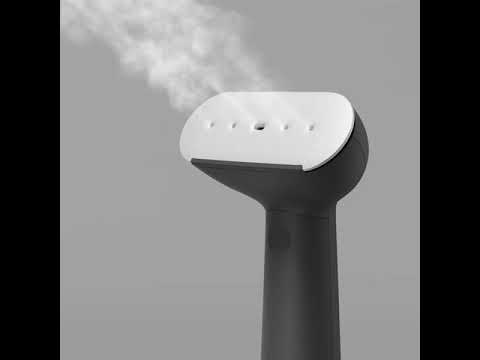 You will earn Rewards points.
Authenticity Guarantee
At MoMA Design Store, all of the designs we sell are curator-approved and authentic. We ensure the integrity of our products through research and by working closely with the designers. Our products embody the spirit of good design objects in MoMA's collection. Some of them are actual designs represented in the Museum's collection.
You Might Also Like
Recommendations
Recently Viewed