Crafted in Japan, the Enzo Frying Pan features a wide bottom with plenty of room for large ingredients, such a steak or multiple fish filet, or for a multiple ingredients, so you can make a stir-fry with all of your favorite vegetables. The design has taller sides than most frying pans, so you can add sauces without worrying about overflow or stovetop splashes.
When developing the Enzo Frying Pan, designer Keiichi Katada wanted it to have the heating properties of iron but in a lighter weight that was friendlier for home chefs. His solution was to combine the iron with stainless steel, resulting in a pan that's easier to handle on your stovetop. It's light weight also makes it easier to flip the cooked contents of the pan into a bowl or onto a serving plate. The pan features a beautiful wooden handle. The Enzo Frying Pan measures 3.5h x 18.5l (including the handle) x 10.2"d and weighs 2.4 lbs. Dishwasher-safe.
Designer

Keiichi Katada

Size

3.5h x 18.5w x 10"d

Material

Iron, Wood

Year of Design

2019

Origin

Japan
Dishwasher-safe.
This item is final sale and non-returnable.
$7.95 Flat standard shipping fee available. Learn More.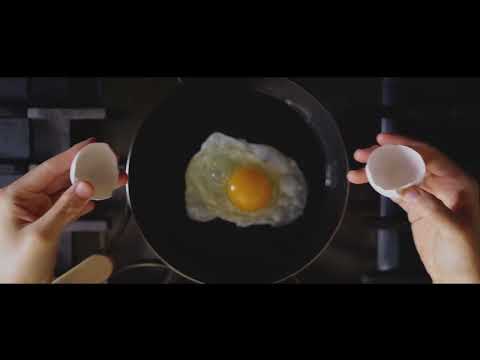 You will earn Rewards points.
Authenticity Guarantee
At MoMA Design Store, all of the designs we sell are curator-approved and authentic. We ensure the integrity of our products through research and by working closely with the designers. Our products embody the spirit of good design objects in MoMA's collection. Some of them are actual designs represented in the Museum's collection.
You Might Also Like
Recommendations
Recently Viewed