Keep your hats in tip-top shape with this comprehensive care kit from Jason Markk. It includes an all-new, fragrance-free solution specifically formulated to gently, yet effectively clean hat materials, along with our signature soft-bristled Premium Brush.

Features of the Jason Markk Hat Care Kit include:

Cleaning solution is safe to use on cotton, wool, felt, corduroy, polyester and more. 

Designed for quick and easy care, our Ready-To-Use Hat Cleaner dispenses the perfect ratio of solution to water for the most effective clean every single time.

Superior cleaning ability.

Safe on all materials.

Fragrance free.

Specifically formulated.

4oz. Ready-To-Use Hat Cleaner

Gentle, yet effective cleaning power in every pump. Designed with ease in mind, the RTU Hat Cleaner is pre-mixed with the perfect ratio of solution and water - just pump and scrub, no water needed.

Premium Cleaning Brush

Crafted with soft hog's hair bristles and a walnut wood handle, this brush cleans hats with care. Gentle enough for delicate materials. Use dry for daily maintenance, or use with the RTU Hat Cleaner for a deeper clean. When used with solution, rinse with water, shake, stand brush upright and allow to air dry.

How To Use

Use the Premium Brush to dry brush the hat to remove any top layer dust and/or dirt.

Apply foam directly onto the bristles and start scrubbing.

Using a microfiber towel, dab and twist the surface of the material soaking up as much liquid as possible.

Kit measures 6h x 3.5w x 1.87"d.
Designer

Jason Markk

Size

6h x 3.5w x 1.875"d

Material

100% Walnut Wood Brush, 100% PET Plastic Bottle

Year of Design

2022

Origin

USA
This item cannot be shipped outside of the contiguous U.S.
If for any reason you are not satisfied with your purchase, you may return merchandise within 90 days for a refund in the form of original payment. Learn More.
$7.95 Flat standard shipping fee available. Learn More.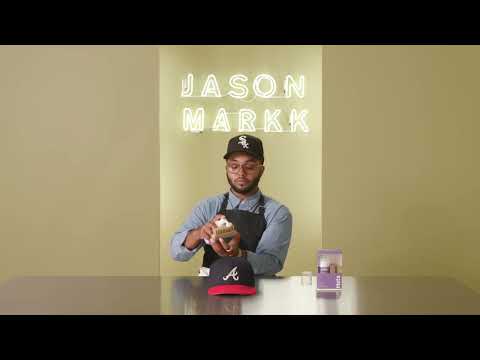 You will earn Rewards points.
Authenticity Guarantee
At MoMA Design Store, all of the designs we sell are curator-approved and authentic. We ensure the integrity of our products through research and by working closely with the designers. Our products embody the spirit of good design objects in MoMA's collection. Some of them are actual designs represented in the Museum's collection.
You Might Also Like
Recommendations
Recently Viewed