Lomo'Instant Wide Camera & Lenses - William Klein Edition
Member and other discounts do not apply.
Lomo'Instant Wide Camera & Lenses - William Klein Edition
Member and other discounts do not apply.
A collaboration between Lomo'Instant and legendary photographer William Klein, this special limited edition of the analog camera offers a fun and accessible way into the art of photography.

First practiced by a group of Viennese students using compact Russian Lomo LC-A cameras in the early 1990s, Lomo, or Lomography, has developed into a Pop-influenced art movement, enabling hundreds of photographers to experiment with analog cameras and film while capturing soft-focus images with bright colors. You can see the results of your own experiments right away with the Lomo'Instant Wide Camera since it uses affordable Fujifilm Instax Wide Film (sold separately). 
An excellent gift for anyone interested in photography—from those of us who are young enough never to have loaded film in a camera to those of us who may have forgotten how to do it—this Lomo'Instant Wide Camera & Lenses was created to celebrate the life and works of William Klein. Klein, whose work is represented in MoMA's collection, was an American-born French photographer and filmmaker noted for his ironic approach and his extensive use of unusual photographic techniques in the context of photojournalism and fashion photography.

Features of the Lomo'Instant Wide Camera & Lenses William Klein Edition include:


Camera is printed with details from famous William Klein photos & Klein's signature.

Three shooting modes include automatic shutter and experimental shooting modes:

Bulb and multiple exposure.

Includes Ultra-wide, Close-up and Splitzer Lens Attachments.

Instant Film Format: Fujifilm Instax Wide.

Focal Length: 90 mm (35 mm equivalent) & Ultra Wide + Close-up Lens Attachment.

Allows long-multiple exposure and advanced auto exposure.

Measures

4.6h x 7.4w x 4.9"d.
Designer

William Klein and Lomography

Size

4.6h x 7.4w x 4.9"d

Material

Plastic

Year of Design

2020

Origin

China
If for any reason you are not satisfied with your purchase, you may return merchandise within 90 days for a refund in the form of original payment. Learn More.
$7.95 Flat standard shipping fee available. Learn More.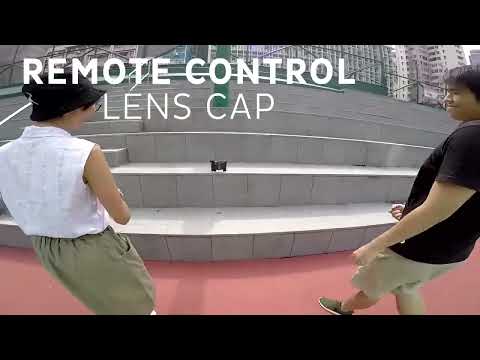 You will earn Rewards points.
Authenticity Guarantee
At MoMA Design Store, all of the designs we sell are curator-approved and authentic. We ensure the integrity of our products through research and by working closely with the designers. Our products embody the spirit of good design objects in MoMA's collection. Some of them are actual designs represented in the Museum's collection.
You Might Also Like
Recommendations
Recently Viewed