Nano Smart Indoor Garden
Member and other discounts do not apply.
Nano Smart Indoor Garden
Member and other discounts do not apply.
MoMA Exclusive: The Nano Smart Indoor Garden is a compact planter that lets you grow plants anywhere in your home or office. Utilizing all-in-one, GMO-free plant pods, an adjustable-height LED smart grow light and automatic watering, the Nano supplies an easy and joyful growth experience. Use the free Nano Smart app, available for Apple and Android devices, to guide you as your plant grows and let you control the light and setting. Each kit includes one plant pod, but there are over 50 varieties available from the manufacturer for additional use. 
The Celadon Green pot comes with a Polka-Dot Plant Pod, while the Mimosa Yellow comes with a Basil Plant Pod, each sold separately. The colorful pots are made from high-texture, high-impact polystyrene. The light rod is detachable and can be used with any type of plant pot. Made in France and powered by standard plug-in, the kit can also be controlled with the dedicated app. The Nano Smart Indoor Garden measures 18h x 5.25w x 4.15"d.
Designer

Alain Berteau

Size

18h x 5.25w x 4.15"d

Material

High Impact Polystren Plastic, Metal

Origin

France
This item is final sale and non-returnable.
$7.95 Flat standard shipping fee available. Learn More.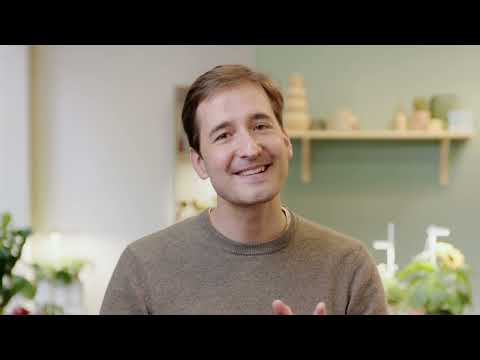 Authenticity Guarantee
At MoMA Design Store, all of the designs we sell are curator-approved and authentic. We ensure the integrity of our products through research and by working closely with the designers. Our products embody the spirit of good design objects in MoMA's collection. Some of them are actual designs represented in the Museum's collection.
You Might Also Like
Recommendations
Recently Viewed