Opus Conical Burr Coffee Grinder
Member discount applies, but other discounts do not apply.
Opus Conical Burr Coffee Grinder
Member discount applies, but other discounts do not apply.
The ultimate grinder for coffee enthusiasts with a brewing style for every mood. From rich espresso shots to refreshing cold brews, the Fellow Opus Conical Burr Coffee Grinder unleashes your coffee's true potential. This powerful grinder features a high-torque motor and a 6-blade burr set with over 41 precision settings, ensuring impeccable grind consistency and flavor.

Opus is not just about performance—it's designed to elevate your countertop aesthetic, too. With convenient features like a volumetric dosing lid for precise bean measurement, a mess-free spouted catch, and anti-static technology to minimize retention, every aspect is crafted to perfection. The included grind guide ensures you're always on the right track, unlocking a world of coffee possibilities.

Features of the Opus Conical Burr Coffee Grinder include:


Equipped with C6-40 Burly Burrs™, delivering a 350 RPM burr speed and 6 Nm of torque, Opus guarantees exceptional results.

With a 110-gram capacity and single dose loading for maximum freshness, this grinder is ready to elevate your coffee experience. 

Designed for grinding espresso, pour-over, electric coffee makers, French press, AeroPress®, and cold brew beans. 

Wipe clean with a damp cloth. 

Measures 10.6h x 8.3w x 5.1"d. 
Size

10.6h x 8.3w x 5.1"d

Material

ABS, PC, PP, Stainless Steel

Year of Design

2023

Origin

China
This item cannot be shipped outside of the contiguous U.S.
If for any reason you are not satisfied with your purchase, you may return merchandise within 90 days for a refund in the form of original payment. Learn More.
$7.95 Flat standard shipping fee available. Learn More.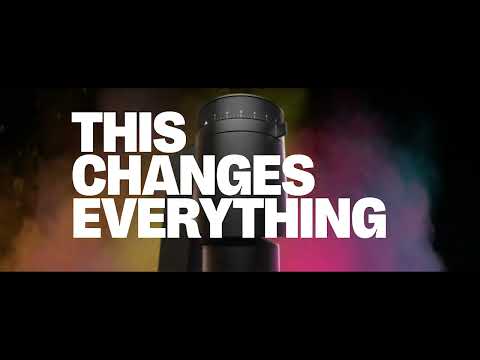 You will earn Rewards points.
Authenticity Guarantee
At MoMA Design Store, all of the designs we sell are curator-approved and authentic. We ensure the integrity of our products through research and by working closely with the designers. Our products embody the spirit of good design objects in MoMA's collection. Some of them are actual designs represented in the Museum's collection.
You Might Also Like
Recommendations
Recently Viewed