Orba 2 Handheld Musical Instrument
Member and other discounts do not apply.
Orba 2 Handheld Musical Instrument
Member and other discounts do not apply.
Simultaneously a powerful sampler and an electronic musical instrument, the Artiphon's Orba 2 is shaped like a half sphere and fits conveniently in your hand. Use it on the go to capture any sound that interests you and play it back, or plug it into a larger speaker system and let it be part of your own personal symphony. The Orba 2's sound engine includes pre-sampled audio recordings like real electric guitars and upright pianos among hundreds of other drum, bass, chord and lead sounds. 
Orba 2 allows you to record loops right on the device itself and to make songs up to 128 bars long. Its ceramic-like playing surface reacts to nine simple gestures: Tap, Press, Radiate, Tilt, Shake, Spin, Vibrato, Move, and Bump. Each gesture can control the onboard synth engine or your MIDI music software of choice. Orba 2 works with GarageBand, Ableton Live, Logic Pro, Pro Tools, Cubase , FL Studio, as well as any MIDI - compatible mobile app. In addition, Orba is fully compliant with the new standard for MIDI Polyphonic Expression (MPE), making it capable of multiple independent note expressions.


Features of the Orba 2 Handheld Musical Instrument include:

Onboard sample engine and synthesizer and built-in speaker offer an immediate playing experience.

Quantize feature snaps your musical phrases to the beat so that every moment fits perfectly into the groove.

Eight capacitive-sensing pads respond to the lightest movement.

3W built-in active speaker system.

Accelerometer and gyroscope capture a range of multi-dimensional gestures.

Use the built-in looper to layer Drum, Bass, Chord, and Lead parts.

Connect to the cross-platform Orba app for more sounds, songs, and settings.

Connect via MIDI over Bluetooth or USB-C, and use MIDI Polyphonic Expression (MPE) to play your sounds in dynamic new ways.

2GB each of factory and sample memory.

Use the 1/8" (3.5mm) output to listen on headphones, speakers, and amps.

Multicolor LEDs respond to your playing.

Embedded haptic engine offers vibration feedback.

USB rechargeable battery (cable included) with up to five hours of play.

(Fully charges in 3 hours).

Compatible with iOS 11+, Android 9+, Windows 10 and macOS 10.12 and newer devices.

Measures 2h x 3.14" diam.
Designer

Mike Butera

Size

2h x 3.20" diam

Material

Plastic

Year of Design

2022

Origin

China
If for any reason you are not satisfied with your purchase, you may return merchandise within 90 days for a refund in the form of original payment. Learn More.
$7.95 Flat standard shipping fee available. Learn More.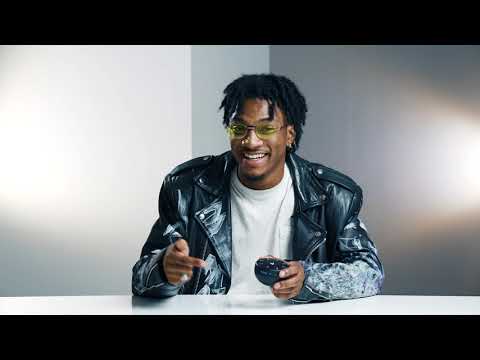 You will earn Rewards points.
Authenticity Guarantee
At MoMA Design Store, all of the designs we sell are curator-approved and authentic. We ensure the integrity of our products through research and by working closely with the designers. Our products embody the spirit of good design objects in MoMA's collection. Some of them are actual designs represented in the Museum's collection.
You Might Also Like
Recommendations
Recently Viewed