Lightweight and modern: this Smart Heating Pad provides warmth wherever it's needed. Powered via plug-in USB, this pad is made from a soft suede material and rolls up easily. 

Features of the Smart
Heating Pad include:

Double-sided heating system.

Lightweight.

Powered by USB cord (included). Must be plugged in when in use.

5 layer safety system

One-touch temperature controller

Auto-off after 12 hours of use

Automatic power-off function when and if temperature reaches over 70C

4 temperature levels to prevent low-temperature burns

Built-in overheating protection sensor and smart self-fuse system

Not heated by wires but by surface, Inko Film Heater Technology.

Eco-friendly heating materials.

Use it for camping or outdoor activities, for cold hands or feet, as a warm sitting mat, for heat in an over-air-conditioned office, and to relieve menstrual cramps.

Measures 10.63"diam. x 0.12" thick
Size

Heating Pad: 0.125" thick x 10.63" diam.

Cable: 65"l 270∅/

Material

Pad: Suede- Polyester 93.5%, Polyurethane 6.5%

Controller: ABS

Cable: PVC

Year of Design

2019

Origin

Korea (South)
This item cannot be shipped outside of the contiguous U.S.
If for any reason you are not satisfied with your purchase, you may return merchandise within 90 days for a refund in the form of original payment. Learn More.
$7.95 Flat standard shipping fee available. Learn More.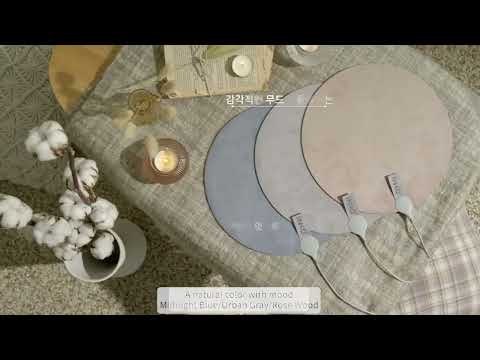 You will earn Rewards points.
Authenticity Guarantee
At MoMA Design Store, all of the designs we sell are curator-approved and authentic. We ensure the integrity of our products through research and by working closely with the designers. Our products embody the spirit of good design objects in MoMA's collection. Some of them are actual designs represented in the Museum's collection.
You Might Also Like
Recommendations
Recently Viewed